DELL Technologies
VNX Storage Family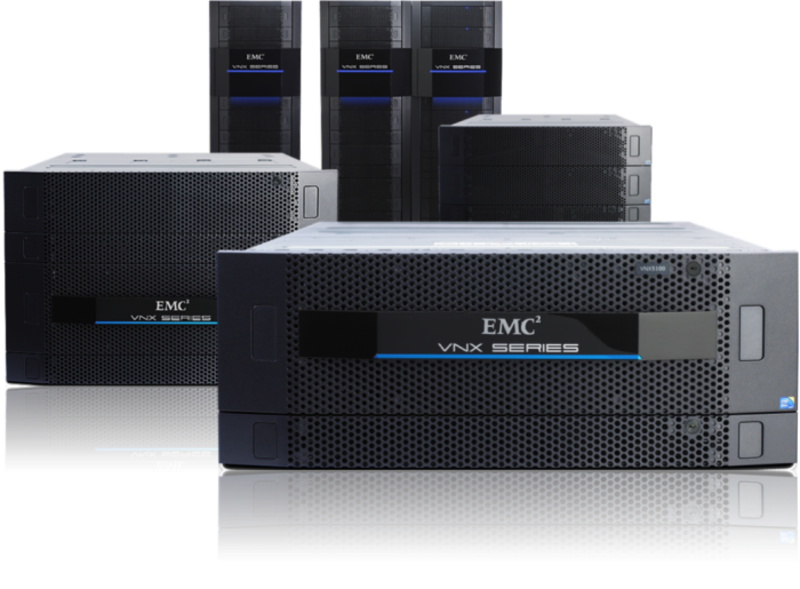 EMC VNX Series: High-performing unified storage with unsurpassed simplicity and efficiency, optimized for virtual applications. With the VNX Series, you'll achieve new levels of performance, protection, compliance, and ease of management.

Data Protection
EMC Backup and Recovery : Smarter backup to transform your future
EMC backup and recovery is smarter backup. It consists of integrated disk-based solutions with deduplication built for meeting your backup and recovery objectives now and in the future.

VPLEX
VPLEX is an appliance that resides between the servers and heterogeneous storage assets and uses a unique clustering architecture that enables servers at multiple data centers to have read/write access to shared block storage devices. With its unique scale-up and scale-out architecture, VPLEX's advanced data caching and distributed cache coherency provides workload resiliency, automatic sharing, balancing, and failover of storage domains and enable both local and remote data access with predictable service levels.

ISILON
The most important design choice and fundamental difference of EMC Isilon storage is that with OneFS the storage system does not rely on hardware as a critical part of the storage architecture. Rather, OneFS combines the three function of traditional storage architectures – file system, volume manager, and data protection into one unified software layer, creating a single intelligent file system that spans all nodes within a storage system.

XtremIO
Create True Agility For Your Workloads. And do the same for your business.
​
Transforming your data center can totally transform your business, and storage is key to accelerating the whole process. Databases and analytics. Business applications. Hybrid cloud. Mixed workloads. Everything. 360° IT consolidation and optimization drives agility across your entire organization. You're able to respond, react, and succeed in ways that were once, frankly, impossible. How? With XtremIO. The world's #1, totally purpose-built, scale out, all-flash array.
Contact Person : emc@virtusindonesia.com
DELL Technologies
Any information needed, you can contact our team at:
PT. Virtus Technology Indonesia
(a Member of CTI Group)
Centennial Tower 12th Floor
Jl. Jend. Gatot Subroto Kav. 24-25
Jakarta, 12930, Indonesia
Phone: +6221 80622288
Fax: +6221 80622289
Email: marketing@virtusindonesia.com
Branch Office:
Graha SA, 8th Floor
Jl. Raya Gubeng 19-21
Surabaya, 60281, Indonesia